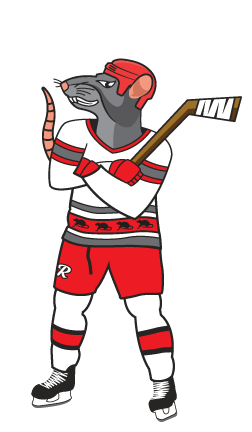 More Then Just a Store
We're looking to change the definition of a hockey store. We're focused on making River Rat Hockey a community. From education and development to social gatherings and community engagements, we look to be apart of the hockey community.
Vintage Junior Collection
Check out some blasts from the past with logos and designs from past junior hockey teams
Coming Soon: Check Out Our New Podcast!
Starting 2022, the River Rat Hockey Podcast will be running a weekly show talking about various topics throughout the week including NHL, AHL, USHL, and any national or international news regarding hockey.
Goals as River Rat Hockey
Prevent Waste with Made to Order Clothing

We work with suppliers to create on demand clothing, so less material gets used or wasted in the production of our clothing.
Supporting Local Community Issues and Events

We at River Rat Hockey want to support our local community and give back. We have goals in place to help grow hockey locally in the Waterloo area as well as supporting local causes.
Educating Players, Parents, and Officials Alike

Part of our support for local and national hockey is going to be leveraging Youtube and Podcasting to educate players, parents, officials, current fans, and new fans of the game how the rules of the game work and the etiquette of being a fan at a game of any level.
Creating a Social Gathering Spot

We want to evolve what a hockey store is from more then just a store, but a social hangout. From hosting watch parties, video game hockey tournaments, to Q & A's with local hockey people within the community, we want to help create memories that last a lifetime.